Language: French
13.1.1964 (Monday)
Memo (No)
Lisbonne demande à la Suisse d'assumer la représentation des intérêts portugais au Kenya.

Printed in
Sacha Zala et al. (ed.)
Diplomatic Documents of Switzerland, vol. 23, doc. 4
volume link
Zürich/Locarno/Genève 2011
more…
|
How to cite:
Copy
Sacha Zala et al. (ed.), Diplomatic Documents of Switzerland, vol. 23, doc. 4, dodis.ch/30900, Zürich/Locarno/Genève 2011.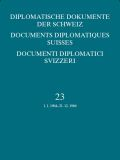 dodis.ch/30900

Notice du Secrétaire général du Département politique,

P. Micheli1
Le Chef du Département2 reçoit l'Ambassadeur du Portugal3.
1. Celui-ci demande de la part de son gouvernement que la Suisse se charge des intérêts portugais au Kenya4. Le gouvernement de ce pays a en effet décidé, contre son gré et pour répondre aux injonctions de la Conférence d'Addis-Abeba, de rompre les relations diplomatiques avec le Portugal5.
Le gros de la colonie portugaise au Kenya se compose de Portugais de Goa. Le Portugal entretenait dans ce pays deux consulats, l'un à Mombassa, l'autre à Nairobi. M. Guerra suggère que nous fermions le Consulat de Mombassa et que les affaires portugaises soient traitées pour l'ensemble du pays à Nairobi. Tout le personnel consulaire a dû quitter, à l'exception d'un fonctionnaire auxiliaire du Consulat de Nairobi, qui demeure à notre disposition. Il s'agit d'un Portugais de Goa engagé sur place, parfaitement au courant du travail du consulat et familiarisé avec tous les problèmes.
2. Le Chef du Département saisit l'occasion pour entretenir l'Ambassadeur du Portugal du problème du recrutement d'ouvriers agricoles portugais6. Il a appris que ce recrutement se heurtait à des difficultés. Il demande que cellesci soient levées.
M. Guerra répond qu'actuellement le gouvernement portugais a été obligé d'accepter la journée de huit heures pour les ouvriers agricoles travaillant au Portugal. Il ne veut pas que les Portugais se rendant à l'étranger soient contraints de travailler plus. Tel est l'obstacle au recrutement par la Suisse d'ouvriers agricoles portugais. Dans les contrats conclus avec les Espagnols, ceux-ci ont accepté jusqu'à 11 heures par jour. Les autorités portugaises considèrent de leur devoir de protéger leurs ressortissants contre une éventuelle exploitation.
Le Chef du Département déclare que M. Pedotti doit se rendre prochainement en Espagne et que de là il pourrait aller à Lisbonne pour discuter personnellement l'affaire avec les autorités portugaises. Serait-on disposé à le recevoir à Lisbonne? L'Ambassadeur Guerra répond que M. Pedotti serait le bienvenu. Un échange de vues pourrait être utile. Avec un peu d'imagination l'on doit pouvoir contourner l'obstacle. Toutefois, l'Ambassadeur ne peut donner d'assurances quant au résultat des conversations. La tendance générale portugaise est de réduire l'émigration.