19.8.1938
46623
Minutes of the Federal Council
Attitudes in relation to persecutions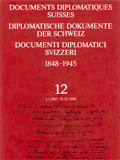 Les entrées illégales de Juifs autrichiens continuent d'augmenter. Les directives de Berlin ne sont pas suivies par les organes subalternes. L'avis des représentants des communautés israélites suisses...

de
30.8.1938
46629
Minutes of the Federal Council
Attitudes in relation to persecutions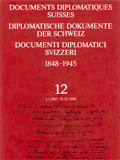 Les tentatives d'amener l'Allemagne à trouver une solution permettant d'identifier les seuls immigrants juifs et d'éviter l'introduction du visa généralisé. Leur échec. Décision de dénoncer, par...

de